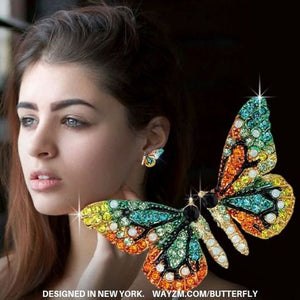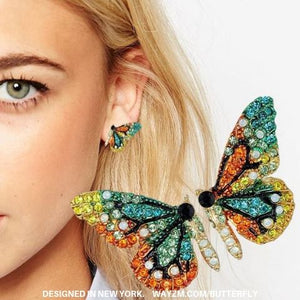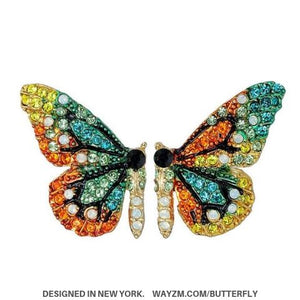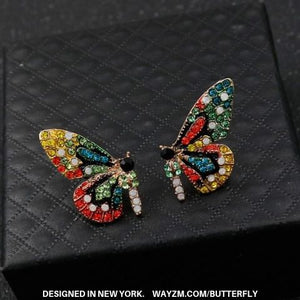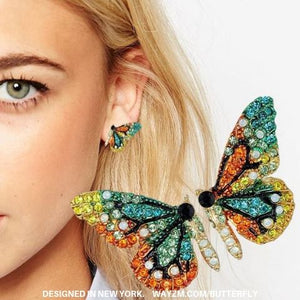 New York Butterfly Earrings
It's Scientifically Proven That...
If a person wears BRIGHT, colorful clothing and accessories, they will feel more CONFIDENT, HAPPY, and OUTSTANDING. Since we can't beat science, we surveyed the people on the streets of New York to see what they have to say about this. It turns out that 87% of women and 76% of men FEEL this way!
With our butterfly Earrings and your INCREDIBLE looks, you'll be sure to ROCK the streets and stand out in a good way! The GEMS on these earrings are very RARE and shine in the darkest conditions. They are coated with a special material, that is only made at Wayzm that lets the shine lasts longer and EXPLODE with COLORS!
These earrings are only sold at WAYZM so you won't ever see anyone wearing the same style as you. The only way you will ever be matching with someone else is when you tell your BEST friends about the amazing deal they could get on these BEAUTIFUL earrings over at WAYZM.COM.
You can put all of your OTHER earrings when these arrive at your doorstep because nothing will COMPARE to the PURE BEAUTY and amazing colors these earrings have. Every time you leave the house, you will look your best in these earrings.