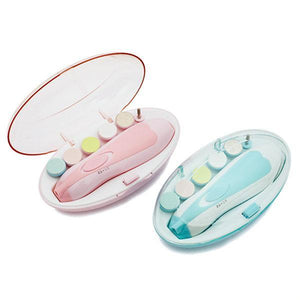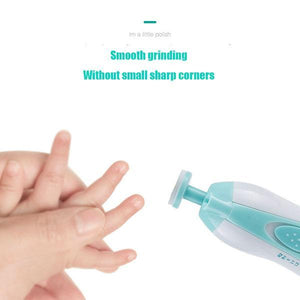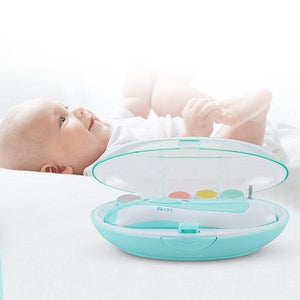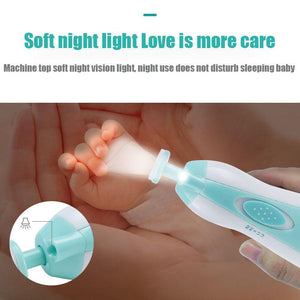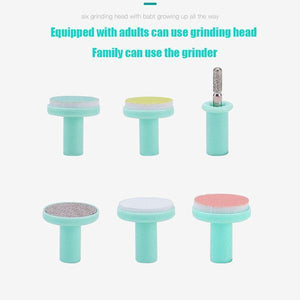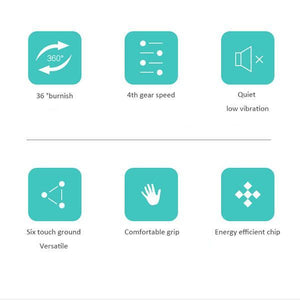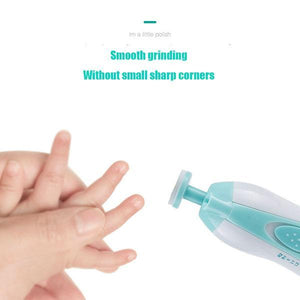 Baby's Electric Manicure Set
This is a safe, silent, hand-free Baby's Electric Manicure Set. The traditional nail grinding pliers will hurt the baby. After cutting, the nail will have a sharp water caltrop, which makes it easy for the baby to scratch itself. During this period, the baby's skin will be easily hurt. Easily round your baby's nails. Its silence will not disturb the baby's sleep. There are six kinds of grinding touch head, baby and mother share.
Safe silen

t motor: 

Quiet motor, stable speed, low vibration, no resistance to the baby, sleeps in peace.

One key positive and negative rotation, simple operation: 

One-button for four-gear adjustment, two-way rotation, 360° two-way rotation, helps you find the right Angle and strength of meticulous polishing without dead corners.

Easy to open: 

Open the battery cover of the main engine and put in two no.5 batteries; Install appropriate nail polish contacts as required.; Holding the baby's hand, adjust the speed and Angle to polish; Turn on the switch and start working when the indicator is on.