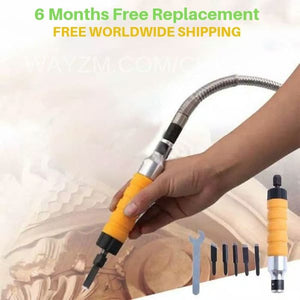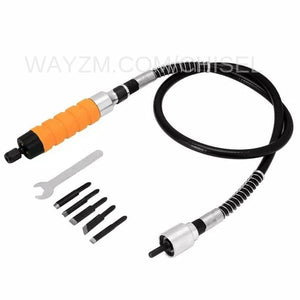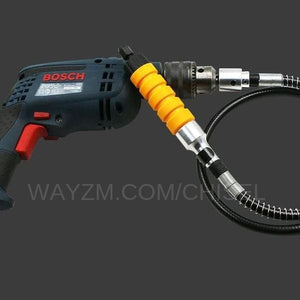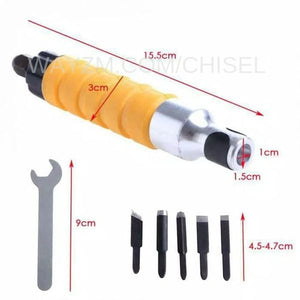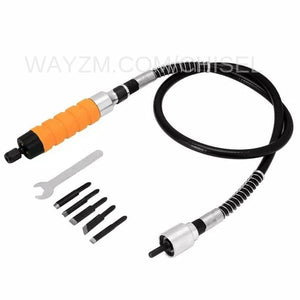 Elite Chisel™
No More Arthritis In The Fingers, No More Hammering. Save Time And Effort
Do you have a drill? That's all you need to use the powerful elite Chisel.
This is the tool you been waiting for:
No power needed.
Easy to Disassembled
12,000 RPM
then it works.
Save to use, No heat generated.
How does it work? 
Connect the cable to your drill from one side, then the other side to your chisel, hold the chisel then apply pressure on it.
"Going to have lots of fun with this. 

Works as described. I like the safety features and the extending arm. 

I wanted to try carving and this seems to be the way to go". Wes Dove,
PLEASE, MAKE SURE TO WEAR
SAFETY GLASSES ALL THE TIME.
No, On/Off Switch, Has A Pressure Activated Head, You Push The Chisel
Works On All Surfaces, Wood, And Plastic.
Package Contains:
1 x woodworking engraving knife holder
1 x wrench
5 x cutter heads
1 x cable connection (Length = 32")
Available Online Only, We Ship Worldwide