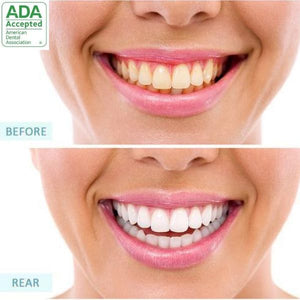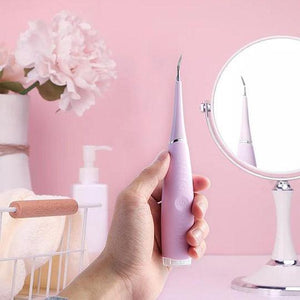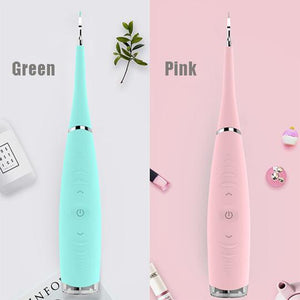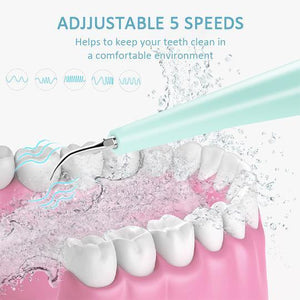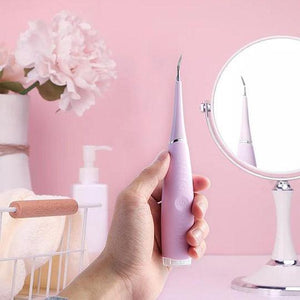 Tartar Removal (FDA APPROVED)
Have You Ever Wondered?
Have you ever wondered what the FIRST thing people LOOK at when they look at you? Well, 89% of the people we surveyed said that they look at the TEETH first!. With our Tartar Cleaner, first impressions will be a breeze! 
Almost all the food and drinks you consume DAMAGE your teeth to a certain level. Most of those items leave tiny PARTICLES in between your teeth and in your ENAMEL. With Our Tartar Cleaner, you won't ever see those STAINS again!
SAY GOODBYE TO OLD YELLOW STAINS!
Did you know that BRUSHING won't get rid of most of the STAINS on your teeth? In fact, brushing only cleans the OUTERMOST layers of your teeth!   
The stains on your teeth mostly cause bad breath and periodontal disease. With The Tartar Cleaner, you can say GOODBYE to those pesky stains and be on the SAFE side! 
Your regular dentist would RECOMMEND that you visit them every 5 to 6 months, But SCIENTISTS say that that's actually NOT enough.
They also say that if you have a quick and simple routine at home, it would SAVE you tons of TIME and MONEY. That is exactly what The Tartar Cleaner does! 
SAFE TECHNOLOGY
More than 59% of the PEOPLE we surveyed are self-conscious about there TEETH. They also said that if they could do something other than BRUSHING their teeth, they would FEEL MORE COMFTERBLE GOING OUTSIDE! We told them about The Tartar Cleaner, they almost lost it! 
 *** HOW TO USE ***
Recommended To Use Once A Day For Best Results. Aim Tartar Cleaner Just Above The Gumline At A 90-degree Angle. Follow The Gumline And Pause Briefly Between Teeth. To charge the device, simply plug it in with the included charging cable and let it charge for 45 to 60 minutes. FOR YOUR OWN SAFETY, PLEASE WIPE DOWN TIP WITH SANITARY WIPE OR DISINFECTANT SPRAY THEN RINCE.
Features:
Effective Upgrade Version: Dental calculus remover's motor speed is increased to 31000/min, It comes with two, replaceable, descaler heads.

Three adjustable vibrations mode: press the switch for 3 seconds to turn on the machine and press the switch twice to turn on the flashlight.

USB Charging: Power by a USB charger (the USB charging cable is included), easy to charge with any phone adapter. The first charge recommended more than 2 hours until full, to ensure security and convenience.

Portable & Easy to Use: Small size, easy to carry, simple operation, safety, and health. It is also easy to carry while traveling. Lets you take the dentist home so you don't have to spend time and money to see the dentist.

Materials: Food-grade silicone/PC/ABS, 304 stainless steel head, excellent workmanship, rust-resistant.

Safe Material & LED Light: The dental plaque remover uses a medical-grade alloy head. The small metal head with LED light can be effective in the deep blind zones of your mouth. Can effectively remove long-term cleaning. Allows you to clean your teeth with no dead ends, effective cleaning of plaque, smoke stains, tea stains, tartar, dental calculus, and other foreign objects.
CLICK "ADD TO CART" TO GET YOUR BEAUTIFUL SMILE NOW!