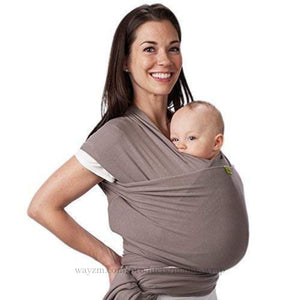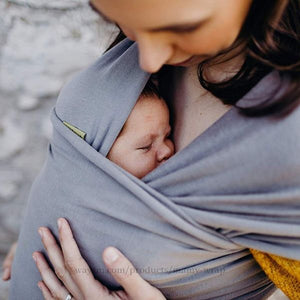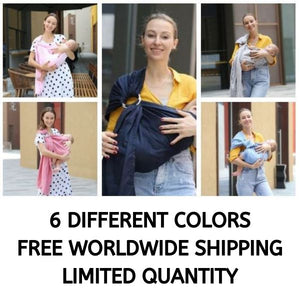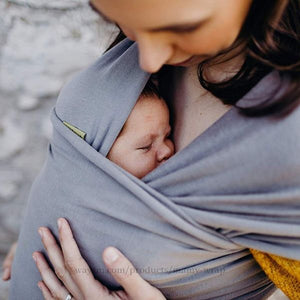 Mamy Wrap
BONDING IS THE INTENSE ATTACHMENT THAT DEVELOPS BETWEEN PARENTS AND THEIR BABY, MAMY WRAPS HOLD YOUR BABY CLOSE TO YOUR HEART.
Nursing your newborn in this wrap is comfortable and discreet.

Making your life with a Toddler easier with a MACHINE WASHABLE French Terry blend and a lifetime guarantee.

Bond with your little one while getting back into the swing of things: you'll be able to tie this once and then wear it out and about. 95% Cotton, The Spandex in our wrap allows it to retain its shape and not loosen or sag as you re-adjust to nurse or take the baby out to go for a ride in the car.

Simple, no-guess tying instructions and just one size make this unisex wrap your go-to baby carrier for the first three months of parenthood.
The best Mamy wrap. They don't need gear, they just need you.
  Comfortably wraps babies from birth to 35 lbs in the love your baby hold.
95% French Terry cotton with a touch of Spandex to retain its shape

Four-way stretch that provides flexibility, adjustability, and real support

No guess tying! Our intelligent fabric will cling perfectly to the contours of your body and your baby

One size fits all - creates a custom fit every time you tie

International Hip Dysplasia Institute - Certified Hip Healthy 

Machine washable, tumble dry on low
With every purchase, we will send you a pdf file for best instructions about using Mamy wrap. also, another pdf file about your kid's safety (value at $115) for free.