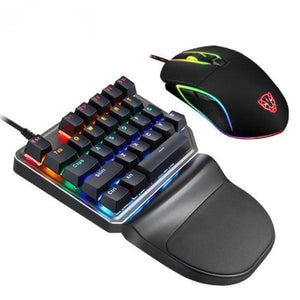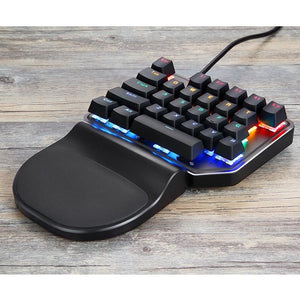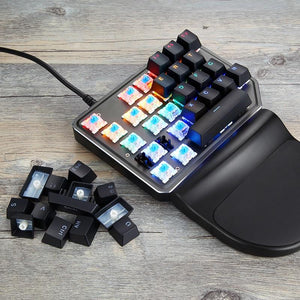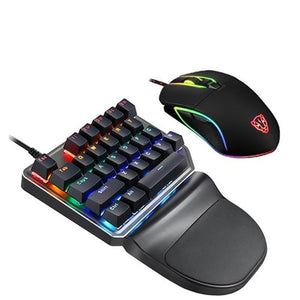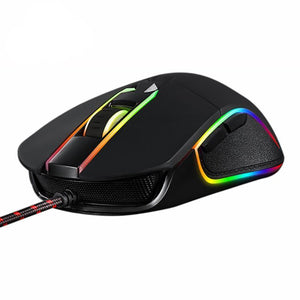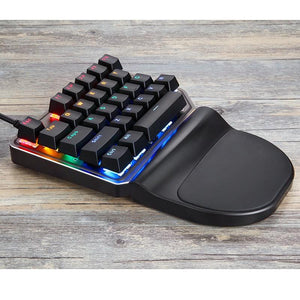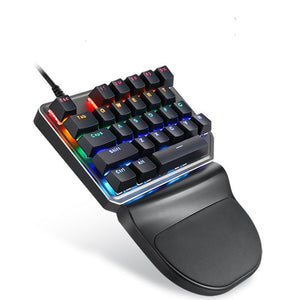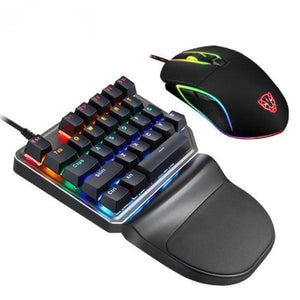 Motospeed® Single Mechanical keyboard
Best keyboard with ergonomics design with wrist support
Support 9 kinds of stunning LED lighting effects.
Keyboard type: high key cap ladder design
The number of keys: 27 keys, using two-color keycap technology.
The mechanical switch, durable, transparent cover, with a wide range of light diffusion
With EEPROM memory, the chip uses Flash memory, 64K bytes (play speed cannot be memorized. Each time you switch the mode to restore the default speed).
Operating life: 50,000,000 times 
Length of data cable: 1.50M, five-core shielded black PVC sheathed working voltage: +5V
Working maximum current: 300mA
Connection with the computer: wired
Support operating system: Windows/Mac