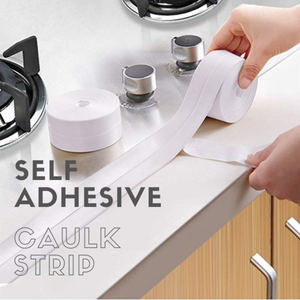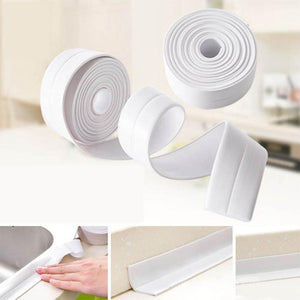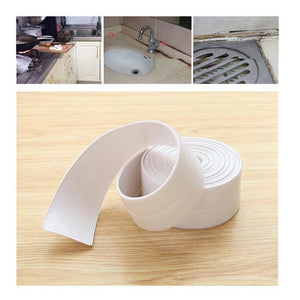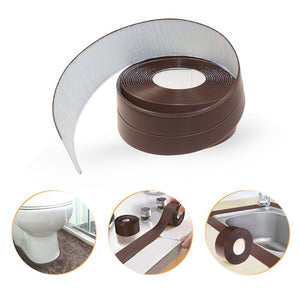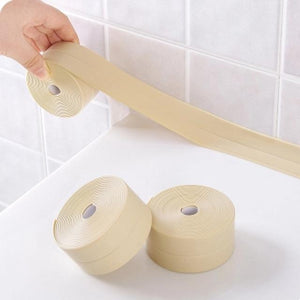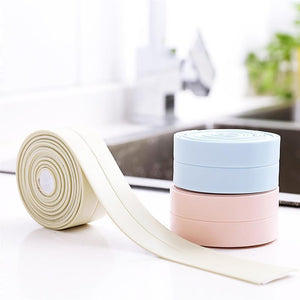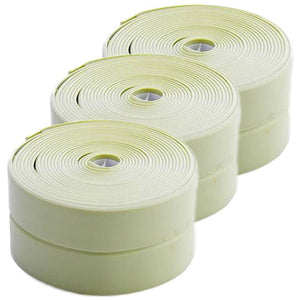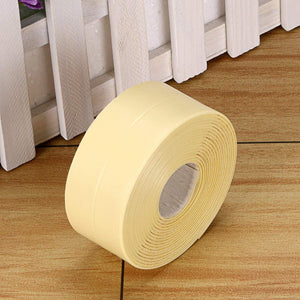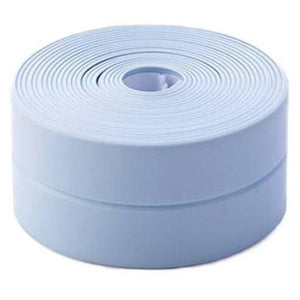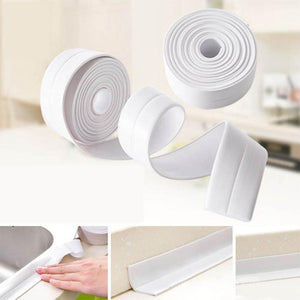 Self Adhesive Caulk Strip【Buy One Get One Free】
We all want a "tight" house with no drafts or leaks so we save money on energy bills and keep out moisture to avoid water damage and mold. 
The Self-Adhesive PVC Caulk Strip comes to the rescue in myriad projects around the house, from outdoor maintenance to indoor decorating.
It can bond easily, making it wonderfully flexible for projects to solve just about any problem.
 This strip provides a long-lasting seal and gives a finished professional look to kitchen and bath areas.
It can cover small spaces that open up between the tiles, create a moisture-resistant barrier around sinks, keep food from getting between the stove and counter, keep dirt from hiding under baseboards, and prevents gross stuff from getting under the toilet.
Simply peel and press self-adhesive strip to the surface in minutes with no tools needed, no mess, and waste.
Seal the deal with this amazing caulk strip to keep your houseclean and tidy as new for a long period of time.
HIGHLIGHT
Anti-mold and bacteria
Dirt-resistant
Easy to clean

Peel and stick application makes it easy to cover cracks, gaps, and damaged corners

Covers up spaces between the tiles

It is waterproof so it works well on tubs, tile, glass, and ceramic tile surfaces

Creates a moisture-resistant barrier around sinks and counters

Keeps dirt and debris from hiding under baseboards

Keeps food from getting between the stove and the counter

Forms a durable and watertight seal to prevent gross stuff from getting under the toilet

The mildew-resistant strip is perfect for sealing bathtubs, showers and wall trim

It can be applied over existing caulk as a finishing touch
specification:Material: Acrylic + PVC
                       Size: 3.8 x 320 cm (1.5 x 126 inches)