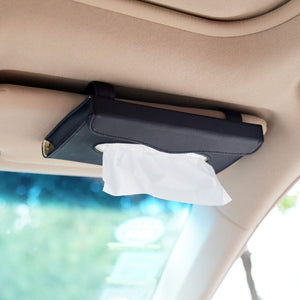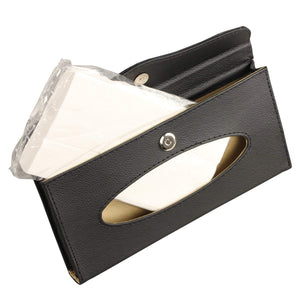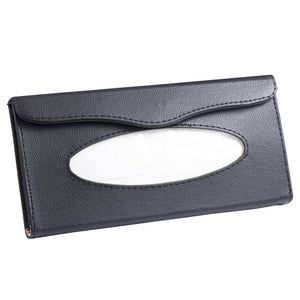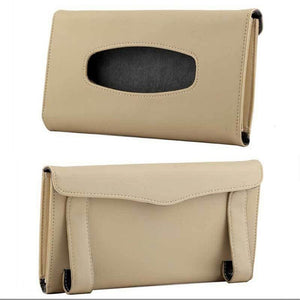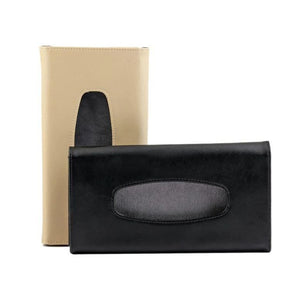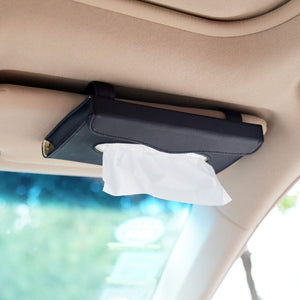 Car Tissue Holder (Set Of 2)
Need a tissue? 
When you sneeze, your nose ejects roughly about 100,000 germs. While driving, those germs have no place to escape. That's why the Wayzm team designed this Car Tissue Holder. Just grab a tissue any time you feel a sneeze coming! 
Have you ever needed to sneeze while driving but didn't have a tissue, so then you sneeze into your arm, make a mess, and almost crash? Yeah me neither, but I have had to sneeze while driving before and didn't have a tissue. With the new Car Tissue Holder, you can have all the easy to access tissues your hearts desires. 
If you think about it, sneezing and driving can be very dangerous, especially since you can't sneeze with your eyes open. That's why the team at Wayzm designed this Car Tissue Holder, we want our customers to be as safe, and sanitary, as possible. 
As you most likely read already, this is a pack of 2 Car Tissue Holders. That's because if someone sneezes in the back, they have a handy dandy tissue there as well. If you have kids eating back there and they make a mess, easily make them pick it up with the Backseat Car Tissue Holder. The only difference is that instead of hanging it from the sun visor, you would hang it in the seat pocket. 
The Car Tissue Holder is made from 100% synthetic leather, we made it that way for a cool, stylish look and for all you vegans out there. No animals were harmed in the making of this product! 
The last idea the team had for this revolutionary invention was that if you ever stuck there in your car waiting for a friend, and your SUPER bored, you could start making tissue origami for them once they finally get there.
On To The Details 
Multifunctional leather sun visor car tissue box with lightweight paper towels, super easy to fit on the car sun visor and car backseat. 

With the tissue box, it is convenient for you to get the tissues, to give you the optimal driving experience.
Each PU leather comes with one pack of high-quality fabric refills paper towels inside, very convenient. 

PU leather car napkin holder can be fixed in the Car sun visor, car backseat and the door of the car.

Car sun visor tissue box, Simple design and easy to install, the clip on the back can hold to the visor or car backseat tightly.

car tissue box holder, Much easier and safer than putting your tissue box case on the car seat, save a lot of space for your car, make your car look more neat and tidy.

Putting the car visor tissue box on the car, fashionable and pretty nice, convenient for you to reach the paper tower, safe driving without distraction.

Each sun visor tissue holder comes with a pack of refills paper towels (up to 22cm x 10.5cm x 2cm).